changements d'idées: a smaller purple grows
12 November, 2022 – 08 January, 2023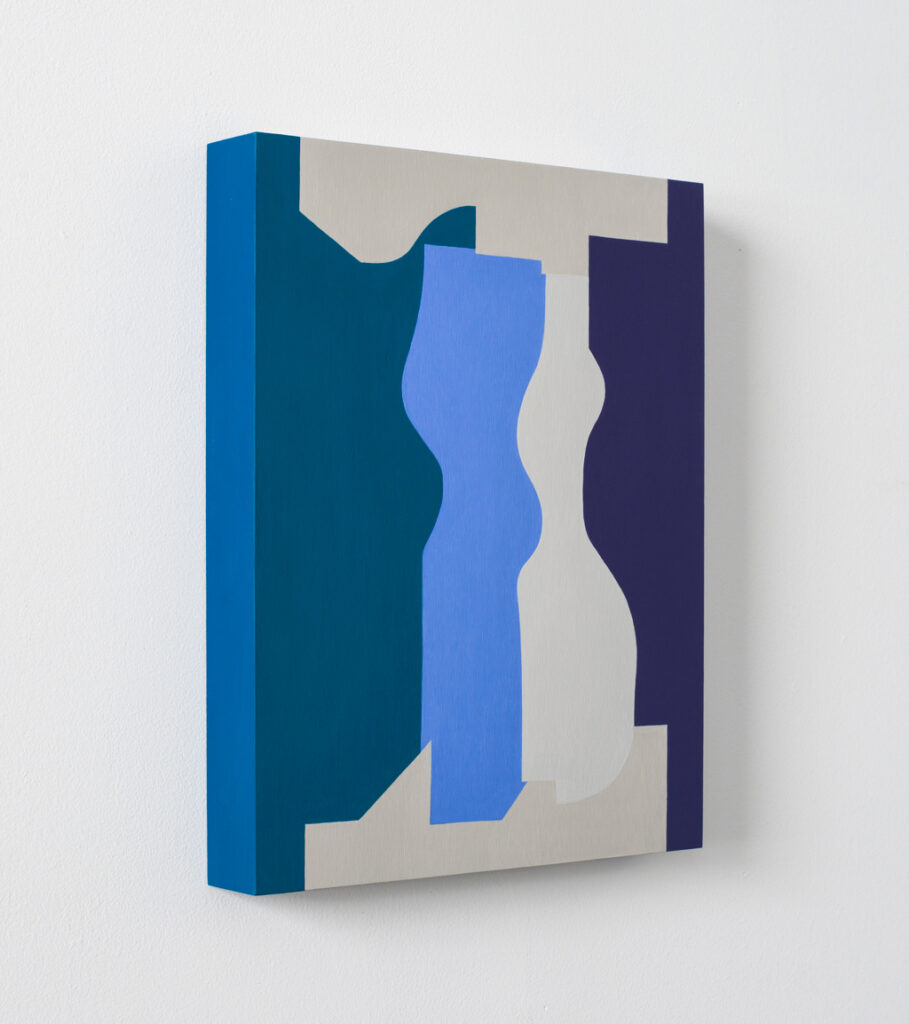 In this exhibition of all new paintings and drawings, artist Serena Beaulieu continues her investigation of the effects of color and form on visual perception. Through a skillful execution of clean hand painted lines and a colour palette that is repetitive and rhythmic, she moves beyond her exploration of formalism and architecture toward something even more ambivalent, leaning towards the surreal.
These new works exist somewhere between landscape, architecture, and geometric objects. The multiple colour values and lines create an illusion of perspective that shifts between flatness and depth. Beaulieu aims to create uncertainty about what we are seeing, what is simple and flat and what is, on further observation, more involved.
Serena graduated with a Bachelor of Fine Arts from Concordia University (2017). She currently lives and works in Montreal, Canada.