SHAWN EVANS
11 JANUARY – 16 FEBRUARY 2019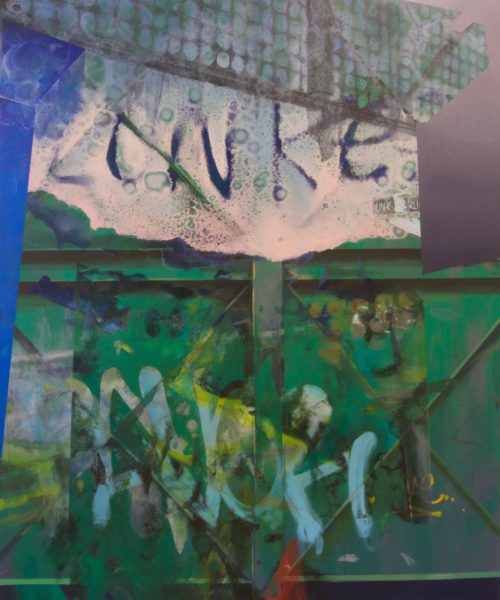 In this exhibition of all new works, Canadian artist Shawn Evans paints his own experience of architecture and industry through engaging and fragmented compositions. Evans' works combine photorealism and abstraction, layering murky paint washes to portray an urban wasteland, one marked by references to photography and a palpable human absence.
As seen throughout his painting practice, Evans' skilled manipulation of greys yields a complex world made more so through his amplified use of both texture and negative space. Through this new body of work, Evans depicts a disruption of landscape, an erosion of both hard matter and memory.
Shawn Evans graduated from the Alberta College of Art and Design in 2009.  He has been featured in international art fairs in New York, Miami and Toronto. His work is in the permanent collections of various private and public institutes, including that of Jim and Susan Hill (The Esker Foundation), Air Canada and Field Law, Calgary. He currently lives and works in Toronto, Ontario.
PRESS