Scott Everingham
SMOOTH SAILING
04 SEPTEMBER – 04 OCTOBER, 2020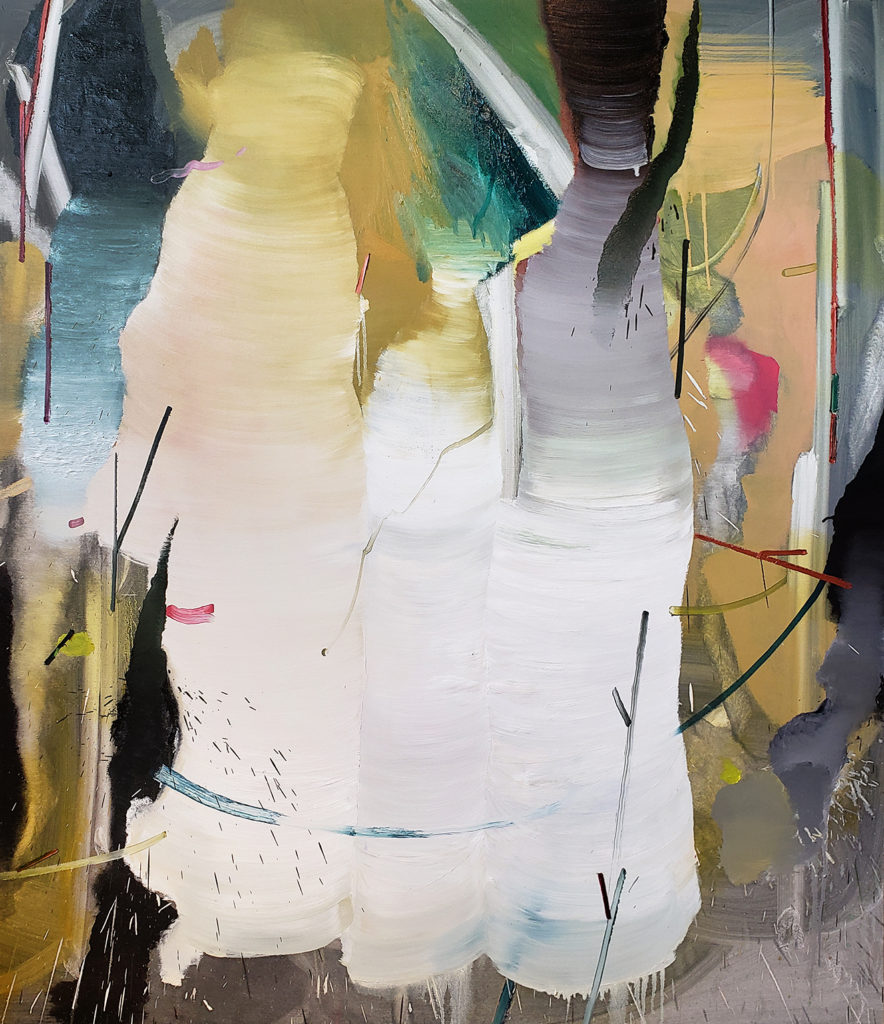 "Smooth Sailing", VIVIANEART's second solo presentation of abstract paintings by Toronto based artist Scott Everingham, takes a rather cynical and ironic look at the larger notion of what makes one resistant to personal development. In this exhibition the artist takes sailing, something that is typically considered leisurely, a sport for those who have the time and money, and considers it in the context of obstacles and stormy waters. The resulting paintings portray environments where sailing vessels are trapped, sinking, destroyed by nets or waves or with broken masts, ripped sails, and splintered rudders.  Being on the water in such a vessel and circumstance is not something one seeks out, much like the task of confronting personal difficulties and growth. For Everingham, these paintings are an exploration of the idea of being metaphorically lost at sea.
Scott Everingham: Smooth Sailing. September 2020
Three-time finalist in the prestigious RBC Canadian Painting Competition (2009, 2010, 2013), Everingham holds a BFA from the Nova Scotia College of Art and Design and an MFA from the University of Waterloo. His work has been exhibited throughout Canada and internationally in the United States, Denmark, England, and the Netherlands. He is represented in numerous public, private, and corporate collections. In addition to his painting practice, Everingham is a painting instructor at the Ontario College of Art and Design in Toronto, ON, where he currently lives and works.