SARAH NORDEAN
I CAN'T LIVE WITHOUT YOU
13 MARCH – 30 APRIL, 2020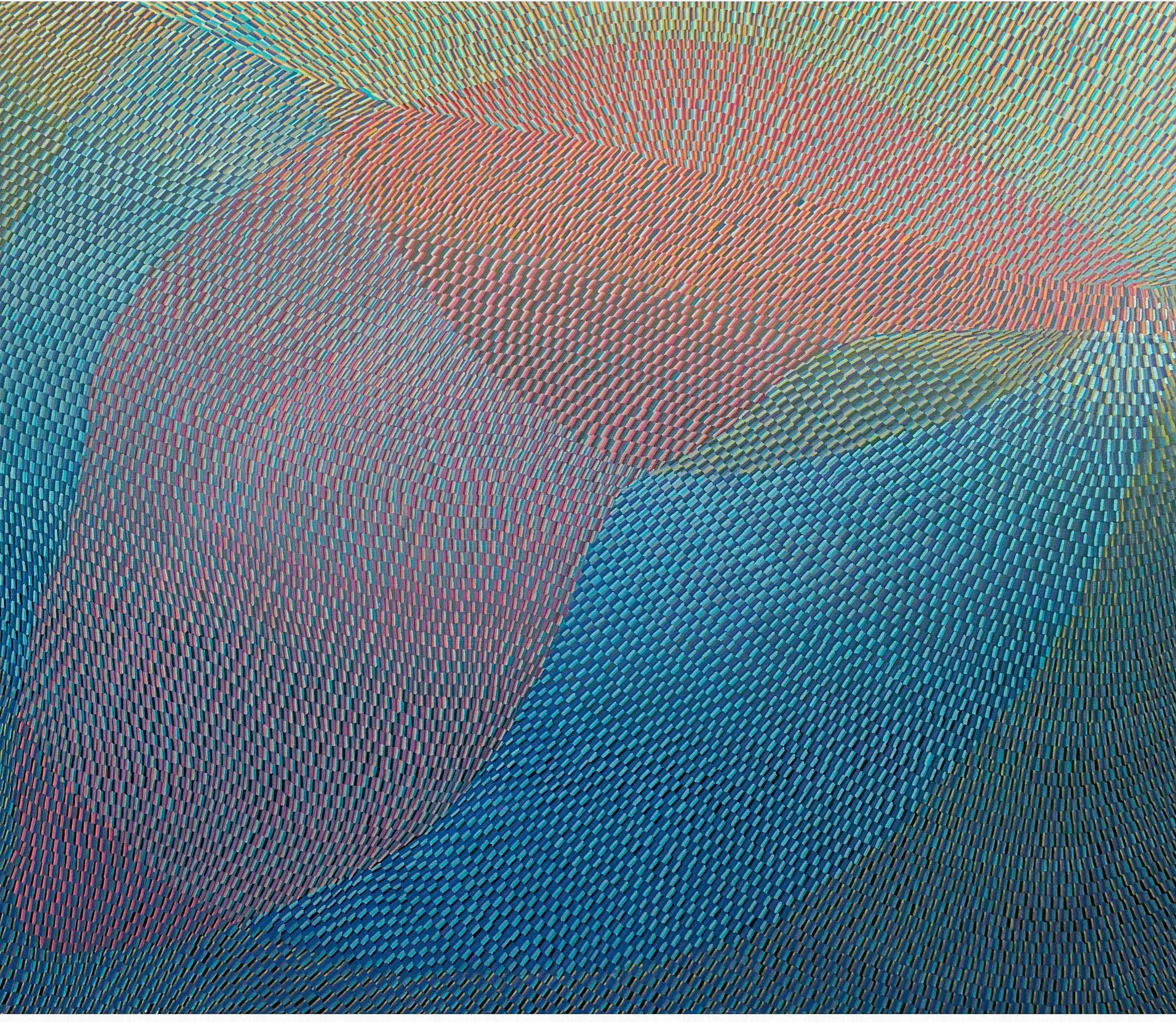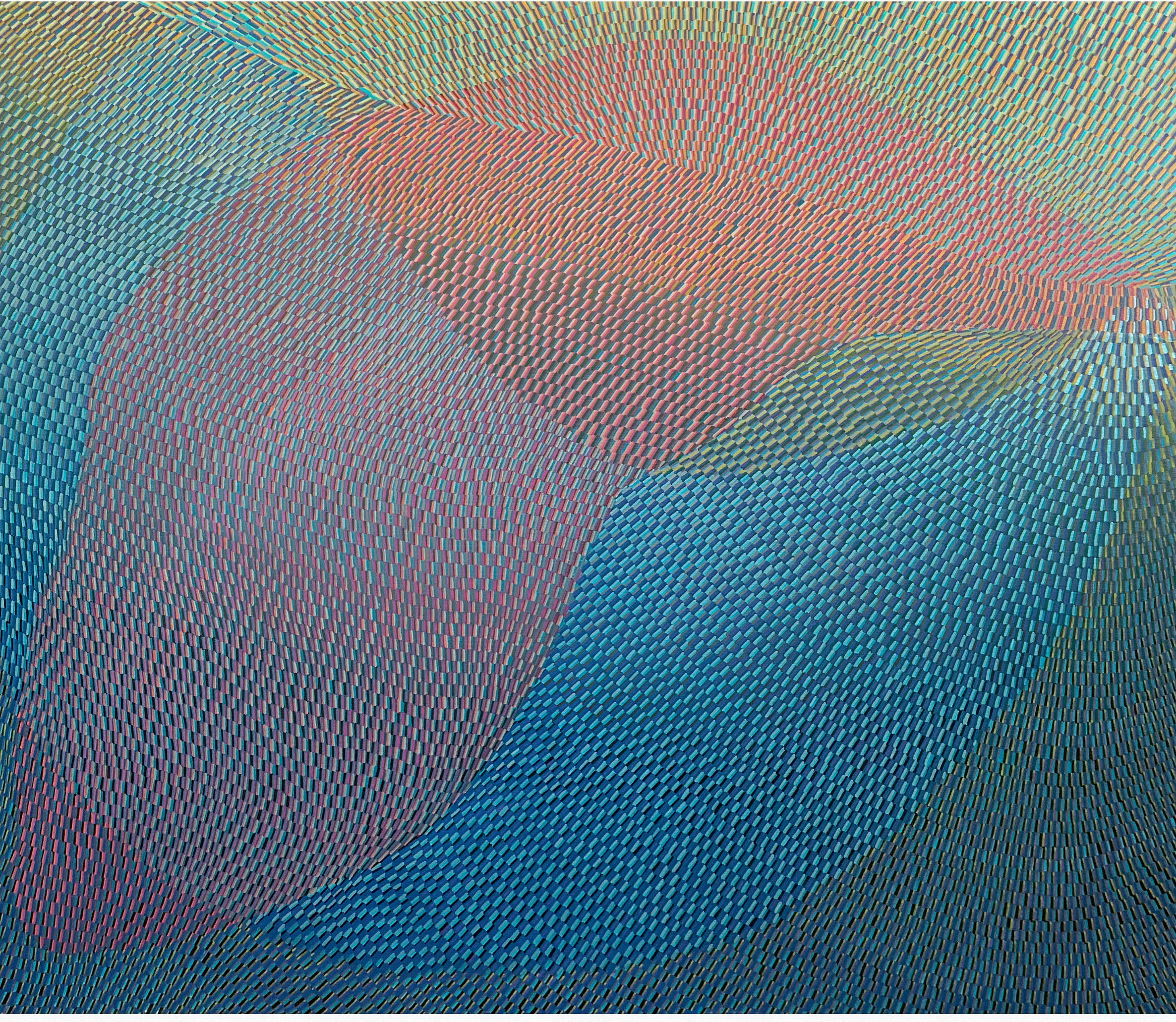 VIVIANEART is pleased to present I Can't Live Without You, an exhibition of new works by Calgary based artist, Sarah Nordean. In her first show with the gallery, Nordean continues her exploration of obsessive, repetitive mark making both with paintings on panel and drawings on paper.
Her structured panels contain strangely controlled and yet free flowing lines that seem to vibrate with colour. Referencing maps, boundaries and biology she has furthered this narrative in her works on paper with the introduction of an uncontrolled element, the spill. Her drawings begin with paint spilled onto paper and allowed to dry. She then draws back in with ink, acrylic and coloured pencil. "I think of this process as a way to regulate and organize the chaos of the spill. It is an analogy for people's (perhaps futile) desires to regulate and organize the supposed 'wildness' of their environment."
A fluid push and pull carries across the content of this series of works; organisms and structure, containment and sprawl, the very close and very far away are presented as co-existing states. There is a parasitic nature to these dualities, a codependence. I Can't Live Without You: a relationship that could be tender, but also desperate, loving yet destructive.
TAKE A VIRTUAL TOUR OF "I CAN'T LIVE WITHOUT YOU" ON ARTSY
Sarah holds a Bachelor of Fine Arts from the Alberta University of the Arts and a Master of Fine Arts from Emily Carr University. She teaches drawing and painting at the Alberta University of the Arts. Recent projects include the White Rabbit Arts Residency and Festival (2018), the Carmichael Canadian Landscape Exhibition at the Orillia Museum of Art and History in Ontario (2016), a solo exhibition at Arts Commons in Calgary, Alberta (2015), and The Istanbul Design Biennial in Turkey (2014). Sarah's work is in the collection of the Alberta Foundation for the Arts.
PRESS
"Sarah Nordean: Dazzling works play with texture and obsessive patterning", GALLERIES WEST, Lissa Robinson, 2020