Julie Beugin
"DAYLIGHT CUT-OUTS"
22 APRIL – 12 JUNE, 2022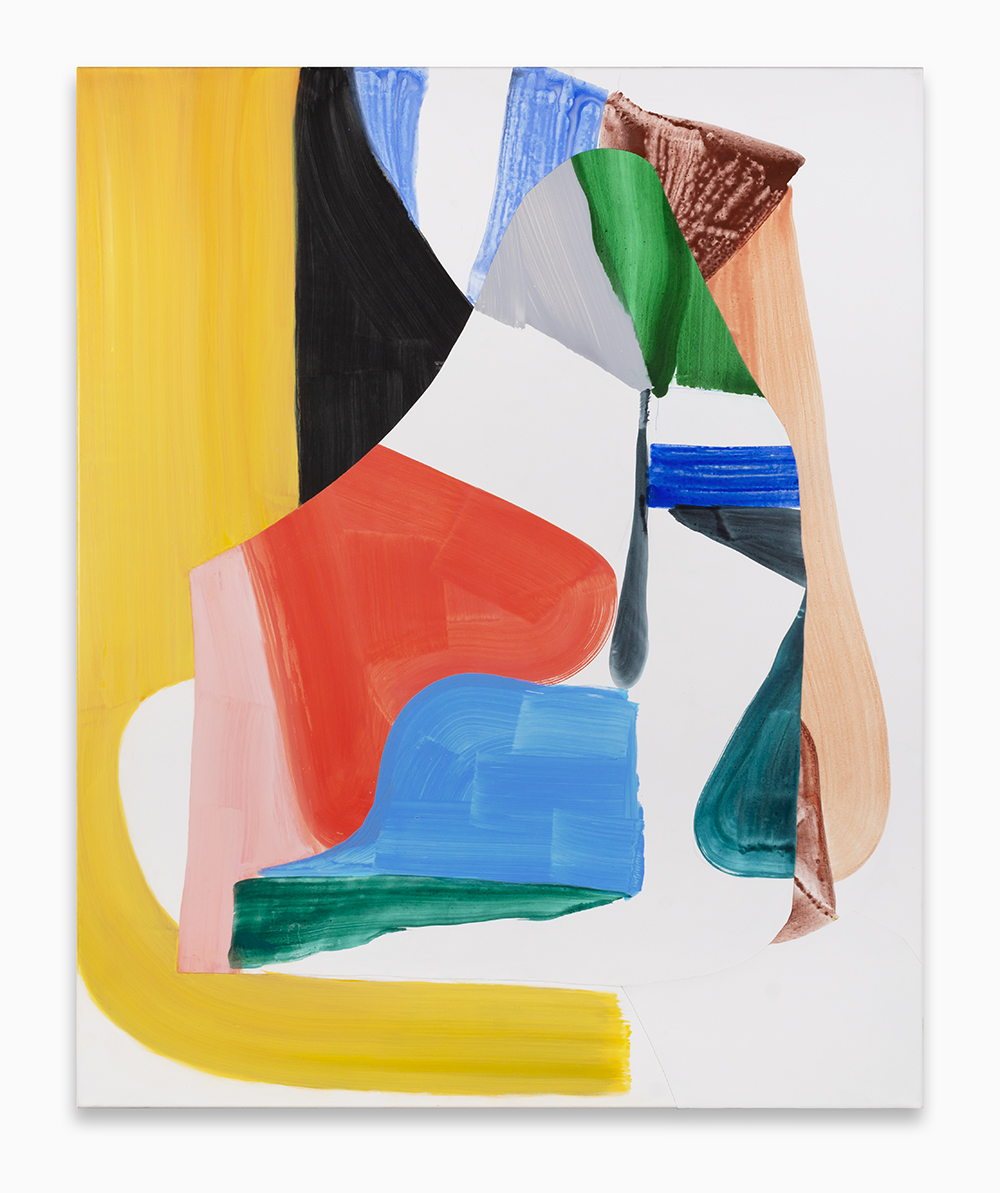 "I have a complicated relationship to the city, experiencing it both as an inexhaustible source of creative stimulation as well as a challenging space to inhabit. I use this productive friction to assemble alternative constructions of the city, working with abstraction and collage to make spaces for playful and contemplative thought in response to the daily pressures of the routine and the functional. Working in two interrelated mediums of photographic collage and abstract painting, I reconfigure fragments of my personal experience of the architecture of the city into new alignments that suggest a constantly unfolding slippage of space." Julie Beugin
– – – – – – – – – – – – – – – – – – – – – – – – – – – – – – – – – – – – – –
VIVIANEART is proud to present "Daylight Cut-Outs", a solo exhibition of large-scale paintings and photocollages by Canadian artist, Julie Beugin. For years now, Beugin's colourful abstract paintings have begun with her camera. As she explores the city using her camera as recorder, she captures moments of light, architecture, and the details of time-worn surfaces.  Her close-up views offer surprises; textures, slivers of light and shapes that bring their own form of abstraction.  These photographs become the source for collages which are ultimately the inspiration for her paintings. In "Daylight Cut-Outs", her photocollages make their debut as part of the finished exhibition. We are offered a glimpse into Beugin's process, an opportunity to make connections between the photocollages and her paintings.
The new paintings combine bold colours with large areas of white. The use of collaged pieces of painted canvas, something that Beugin has incorporated into many of her paintings over the past number of years has firmly taken root; every painting includes a collaged piece. "I alternate between painting with fluid, and sometimes unpredictable mediums with the canvas horizontal on the floor and cutting and gluing one large cut-out painting fragment onto another canvas… . At each stage in both painting and photography, I swing between actively shaping the image and working with what emerges."
Beugin was born and raised in Calgary, AB. She holds a BFA from Emily Carr University, Vancouver, and an MFA from Concordia University, Montreal. Beugin is the recipient of the British Columbia Arts Council award, several grants from the Canada Council for the Arts, and in 2009 she was shortlisted for the prestigious RBC Canadian Painting Competition. She currently lives and works in Berlin, Germany.
Julie Beugin would like to acknowledge the support of the Canada Council for the Arts.