CLINT NEUFELD + JOCELYN REID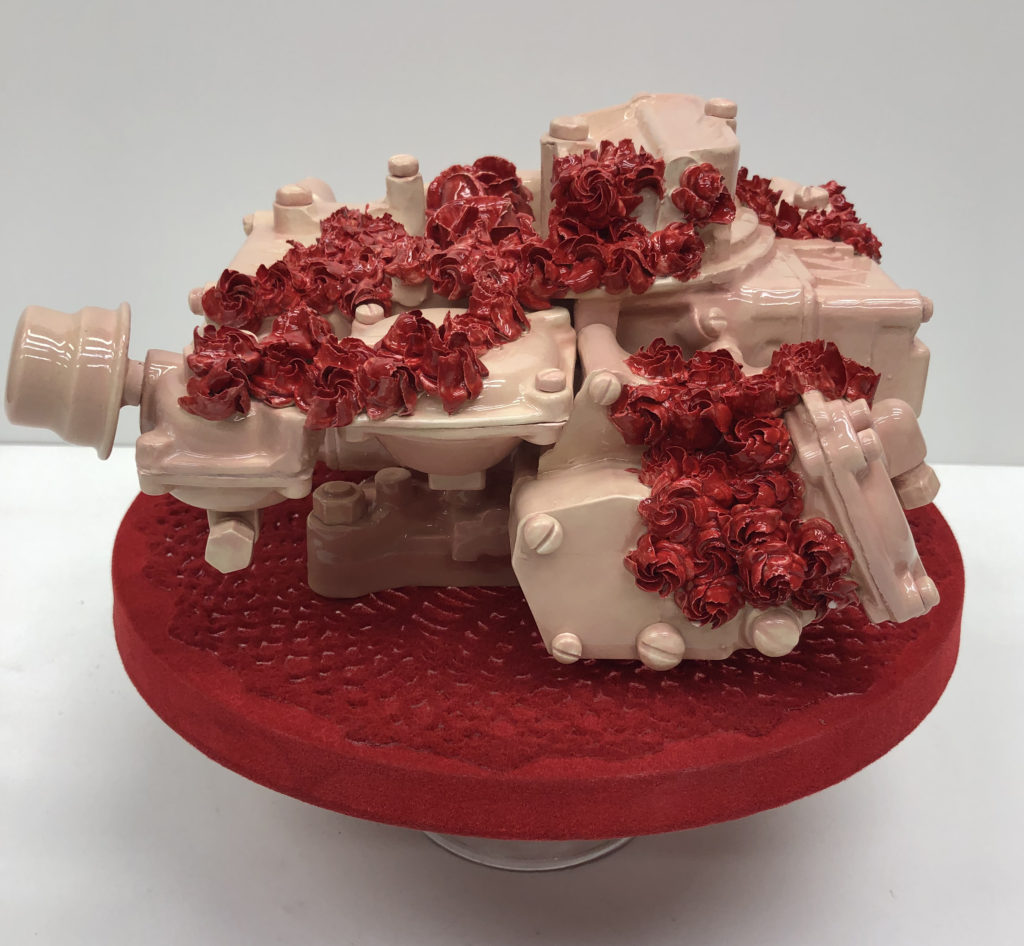 For artists Jocelyn Reid and Clint Neufeld, their choice of material has an intriguing relationship with the objects they re-create. Porcelain and fine ceramics garner associations with luxury, delicacy and decoration but for these artists they have become vehicles to transform objects that would not, in their original form, garner similar adjectives.
Jocelyn Reid casts nostalgic relics of childhood, defunct toys. She distorts their recognizable form and function by casting these forgotten items into porcelain. Drawing on the precious associations of the medium, her works draw a relationship between objects that we love as children and the ways in which they gain or lose value as they age. "As reinventions of the items that surround childhood, the works I make endeavor to student the physical and emotional value that lingers in the possessions we no longer need. Porcelain is an eager material for this rebirth: it holds the capacity to impersonate the furrow of tender flesh, while also masquerading as inflexible manufactured acrylic."
Clint Neufeld was raised on a farm in rural Saskatchewan always surrounded by the mechanics of vehicles and agricultural equipment. "I've always been someone who's worked with my hands, whether it's been fixing machinery on the family farm or doing renovations. So I always used materials and always felt that materials weren't really neutral. They had a history and a context. When I started the kind of work I'm doing now, the thought process was just that I really wanted to make a beautiful engine". Working on engines on the farm alongside significant influencers like his father and grandfather Neufeld experienced a kind of bonding and community that he fears will be lost with the technology of today's engines. Like with Reid, his sculptures are the cast of important memories.
Reid holds a BFA degree from the Alberta University of the Arts (2013). She has participated in numerous residencies including the prestigious Medalta ceramics studios in Medicine Hat, Alberta. Her work has been exhibited in Canada, and internationally, in the United States and Australia.
Neufeld currently lives and works on a farm in Saskatoon. He earned his BFA from the University of Saskatchewan and an MFA in sculpture from Concordia University. In addition to being featured in MASS MoCA's "Oh, Canada" exhibition, Neufeld has had solo exhibitions at public art galleries across the country and was first runner-up for the 2011 Winifred Shantz Award for Ceramics.