ERIK OLSON
16 SEPTEMBER – 06 NOVEMBER, 2022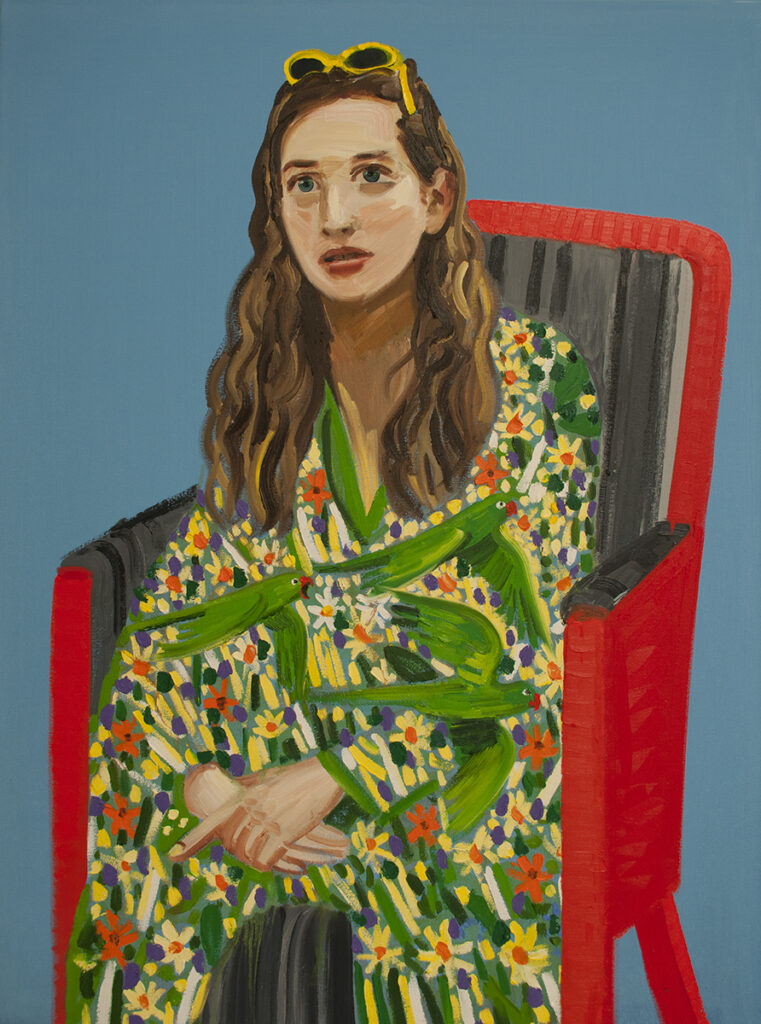 VIVIANEART is pleased to present an exhibition of all new portraits by artist Erik Olson.
Using his characteristically bold and expressive application of colour and form, he furthers his exploration into portraiture with both paintings on canvas and painted wood sculptures.
"All of us know, that in reality, we all have plural identities. Anyone of us may be at any given moment, not only Hindu, but also a bald person, a father, a railway employee, a cricket fan, an asthmatic, a chess player, a movie lover; identity is plural. We are all composite selves. The way we are with our children is not the way we are with our bosses. We are different again with our lovers and friends. When we define our identities accurately in this multiple way, we immediately find things in common with other people: baldness, parenthood, work, sport, illness, hobbies, pastimes. What we have in common is greater than what separates us. Yet we are in danger of forgetting this…"
– Salman Rushdie, excerpt from his speech at the India Today Conclave 2010
Years ago, while motorcycling across India in 2010, Olson heard Salman Rushdie give this speech. Forever a student of life, it left a lasting impression, and combined with the diversity he witnessed in India he began making his characteristic assembled portraits. Borrowing ideas from Rushdie, but equally, Henri Matisse, Lucian Freud, Louise Nevelson among others, his portraits seek to express both the physical characteristics and emotional qualities of his subjects while also portraying the pluralistic nature of identity.
Erik Olson was born in Calgary in 1982. After graduating from the Emily Carr University of Art and Design in 2007 he traveled extensively, studying painting at artist residencies in Canada, Italy, and India. Olson self-curated his first solo exhibition in an abandoned gas station in 2008. In 2014/2015, he attended the Kunstakademie Düsseldorf, as a guest student of artist/professor Peter Doig. His work has been exhibited at the Glenbow Museum, Calgary, the National Portrait Gallery, London, UK, Luis De Jesus Los Angeles, and the Cabin Gallery Los Angeles. His artwork is in the collections of the Ivey School of Business, the Royal Bank of Canada, the Toronto Dominion Bank, and the permanent collection of the Art Gallery of Alberta.