A PORTRAIT SHOW
15 NOVEMBER – 21 DECEMBER 2019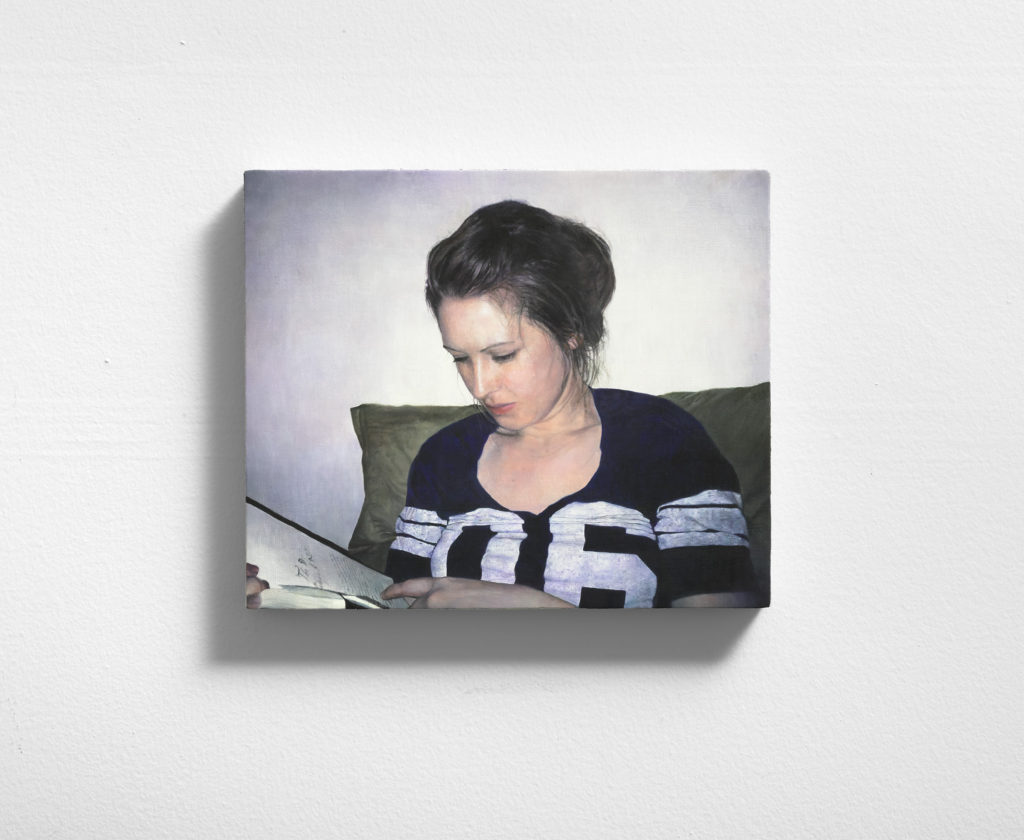 VIVIANEART is proud to present "A Portrait Show", a present day exploration of an age-old genre. Identity seems a particularly charged topic as we move through these early decades of the 21st century.  Today's portrait artists have an opportunity to impact current considerations of identity as it relates to race, gender, sexual identity and the politics of each.
The five artists included in this group exhibition, Alex Bierk, Erik Olson, Kris Knight, Tyler Bright Hilton and Winnie Truong, are all impactful Canadian art influencers in their own right. While portraiture has shifted and changed over time, what has not changed is that the most successful pieces are not only skilled works, but also socially relevant, innovative and personal in some way to the maker.  These artists bring this caliber of portraiture to the fore. Whether the deeply intimate and emotionally charged hyper-real paintings of Alex Bierk, the colourful, abstracted character studies of Erik Olson, or the oft fictional character explorations of Winnie Truong, Kris Knight and Tyler Bright Hilton, they endeavor to delve into self, other and ultimately, the identity of each.
PRESS
Born and raised in Peterborough, Ontario Alex Bierk returned as an adult to raise his own young family in the same community. In 2013, he was a finalist for the Kingston Prize, a national bi-annual portrait competition. Alex has exhibited his paintings in group and solo exhibitions in Canada, the United States and internationally.  His work is held in the collections of the Royal Bank of Canada, TD Bank and the Art Gallery of Peterborough.
Erik Olson graduated with a Bachelor's Degree from Emily Carr University of Art + Design, Vancouver (2007) and attended the acclaimed art academy, Kunstakademie Düsseldorf (2016). Olson has been the subject of solo exhibitions in major cities across Canada and internationally in Europe and the United States.  While he still considers Calgary home, he currently lives and works in Düsseldorf, Germany.
Kris Knight is a Toronto based artist who received his Associate degree from the Ontario College of Art and Design (OCADU) in 2003.  His work has been exhibited extensively within Canada and Internationally, and is included in numerous public and private collections including corporate collections like Gucci, with whom the artist collaborated with in 2014/15 on numerous projects including a dark and mystical reimagining of the house's iconic floral pattern dubbed "Flora Knight".
Toronto based artist Tyler Bright Hilton received a BFA from the Ontario College of Art and Design, Toronto (2006), and an MFA from the Chelsea College of Art and Design, London (2008).  His work has been exhibited within Canada and internationally, and is represented in the public collections of the Montreal Museum of Fine Arts, Montreal, The Art Gallery of Ontario and The National Gallery of Canada, Ottawa as well as numerous private collections of note.
Winnie Truong graduated with a Bachelor of Fine Arts from the Ontario College of Art and Design (2010) and has received numerous grants and awards including the W.O. Forsyth Award, the 401 Richmond Career Launcher Prize, and the BMO 1st! Art award. Her work has been the subject of solo exhibitions in Canada, the United States, and Europe. She was also recently included in the acclaimed group exhibition "The Sunshine Eaters" at the Ontario College of Art and Design. Her work is represented internationally in private and public collections.